You know, it's such a thrill for an author when you catch someone in the wild reading your latest book. I was at a men's club recently when I came across this splendid but wary chap. I couldn't help myself, I asked him if he liked the book. He eyed me suspiciously,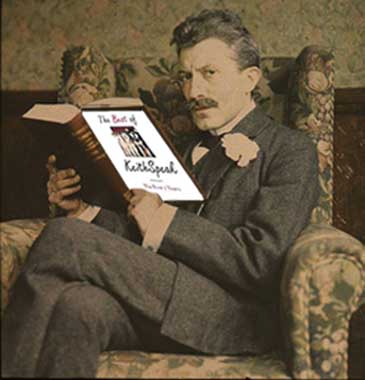 then called for the manager - nothing more than a refined goon if you ask me - and I was thrown out of the men's club for questioning a man's reading material while inside the men's club. I'll tell you, even though I got roughed up a bit, I still felt pretty good, you know?
August 2, 2008
Went into town yesterday and had to fight my way through hordes of tourists. It used to be that everyone would come from everywhere to holiday at our summer resort on the lake. Now, they're all from Alberta. The only province rolling in dough, they come in with their monster RVs and Greyhound-sized motor homes, their dual wheeled pickup trucks and mega SUVs pulling even bigger boats, personal water toys and trailers full of ATVs. We British Columbians console ourselves with the fact that we may not have jobs or money like our oil rich neighbors, but these folks are coming to where we live, to vacation. Money isn't everything, eh?
August 3, 2008
An old yellow school bus passes me on the highway. Smoke is billowing out the windows and the music is loud and clear. Stenciled across its side are Margaritaville Party Express! followed by crudely painted pictures of nearly naked women smoking joints and drinking margaritas. Inside the bus are a bunch of real people doing the same. I'm sure that to a cop, this bus must look like a giant rolling Kick Me sign.
But why? Why is being nearly naked and socially enjoying recreational drugs worthy of arrest and punishment?
August 5, 2008
As a young belle, everyone was focused on Jenna's perfect hair,
and no one seemed to notice the vacant stare.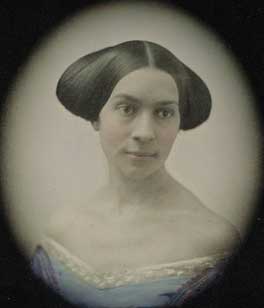 Years later, everyone is focused on Jenna's vacant stare,
and no one seems to notice her perfect hair anymore.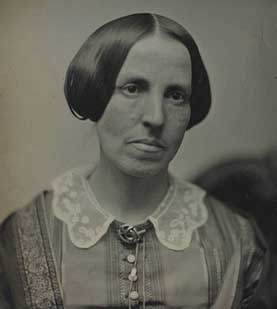 August 6, 2008
Last month's poem went over so splendidly, I'm going to the well once again. Ahem.
Rose are red,
Violets are blue, speaking of blue, aren't you just sick to heart about this awful divorce between the Green Bay Packers and Brett Favre? I can't believe it went so bad so fast, and that all the mutual admiration and love they had for each other has been replaced with acrimony and enough bitterness to tarnish Favre's legacy and cast the storied team in a terrible light. Jesus.
Uh, sugar is sweet,
And so are you.
August 7, 2008
My name is Keith and I'm an Olympicaholic.
The CBC says that they will be televising 2400 hours of high def Olympic coverage. Personally, I expect to view about 2300 of 'em. Obviously, I can't be working on the site if I'm watching TV. So here is how it will go:
Basically, I will be on vacation for the next 16 days.
I will post the site sporadically during that period.
I will answer e-mails sporadically during that period.
I will do anything related to anything non-Olympic, sporadically during that period.
And of course, it goes without saying, even though I'm about to say it, I will miss you like crazy and think about you all the time especially during the silly sports like rhythmic gymnastics and synchronized swimming.
Ok, I guess that's it.
Let the Games begin.
August 11, 2008
How bad is it when you start getting spam in foreign languages? I've been getting tons of junk mail with character sets that can't be approximated by my computer, so they look like gobblygook, but the mail in the recognizable languages of French, Spanish, and Italian now outweigh my English spam by nearly 2 to 1. Funny, they all delete the same.
August 14, 2008
It's ennui month around here! Meet Emma!
Bored with the Olympics and tired of everything else, Emma replied when enquired after, "My life is a hell hole and I am just a hollow shell. Other than that, things are going ok I guess. You?" This, by the way, was her Christmas card last year and is, apparently, as happy as Emma gets.
August 16, 2008
Yea, after eight days of the Beijing Olympics, Canada won its first Olympic medal, a silver in men's pairs rowing. Actually, by the end of the day we had one of each color with women wrestlers adding a gold and bronze. All I can say is watch out China! Watch out USA!
August 19, 2008
I must say that with a week left in the Olympics, the Chinese have been most impressive on all accounts. They have set a very high standard. Pity London, eh?
August 20, 2008
I think it's quite funny that for their track color commentators, NBC is using Ato Boldon of Trinidad, the BBC is using Michael Johnson of the United States, and the CBC is using Dave Moorcroft of Great Britain. I guess giving your listening audience a foreign accent is just part of the complete Olympic experience.
August 23, 2008
It's the last day of the Beijing Olympics. Like every single Games before them, it has been a phenomenal roller coaster of heartbreaking emotion, unbridled spontaneous joy and exhilarating jaw dropping physical talent. The venues were superb, with a special shout out to the marvelous Bird's Nest stadium. Without a doubt, China has hosted a memorable, impressive Olympic Games and they should be very proud of their accomplishment. While it's true that I didn't compete, I'm exhausted nonetheless. After some sleep, it's back to normal tomorrow.
August 24, 2008
Another book sighting!
I snapped this pic over by the aircraft assembly plant, where I caught Janice, the chief plane inspector and Howie, the head mechanic, both reading my book instead of doing their jobs. As a matter of fact, I watched that assembly line aircraft move right past their inspection station without either of them even turning around! Total absorption - it gave me the chills! 'Course I'm glad I'm not going for a ride in that plane, if you know what I mean.
August 25, 2008
-- What would make you happy? Money? A girlfriend? A cool car?
-- What would make you contented? Your mortgage paid off? You children's college funds secured? Frequent sex?
-- What would make you at peace? Your ailing relatives no longer ailing? No more wars?
The answer to all these questions are the same – you. You make yourself happy, contented and at peace. All of these "notions" come from inside you – they are all created in your mind. There is nothing outside of you that didn't originate in your mind first. Get me? Wake up, think about your life. You can do this! The results speak for themselves.
I got a letter from a Russian admirer that was simply addressed to Kiet Rian, Vancouver. That's it! That's all that was on the envelope – and I still got it! It had a completely misspelled wrong name and was addressed without a country, province and postal code, to a city 250 miles away from where I live. How did this letter end up in my P.O. box? How could that have possibly happened?! Kudos to Canada Post for this shockeroo.
August 27, 2008
I was chatting with someone who was telling me all about a new video game he was loving. He urged me to get it, when I told him that that was pretty unlikely as I have never played a video game in my life. He didn't believe me. Not World of Warcraft? Nope. GTA? Nope. Guitar Hero? The Sims? Mario? Nope. Nope. Nope. He pronounced me a freak. I smiled. The funny thing is, I plan on starting to play video games when I'm about 80. By then they will be 3-D virtual reality immersions and perfect for the older person who wants a little entertainment at home.
August 28, 2008
I can't wait to read Eight Years of Bush: The Legacy of a Moron. Someone has to be writing that book, dontcha think?
August 29, 2008
Mesmerizing, isn't it?
This massive ball of fire is what will make Exxon and their ilk, dinosaurs of the post-industrial age.
What are we waiting for?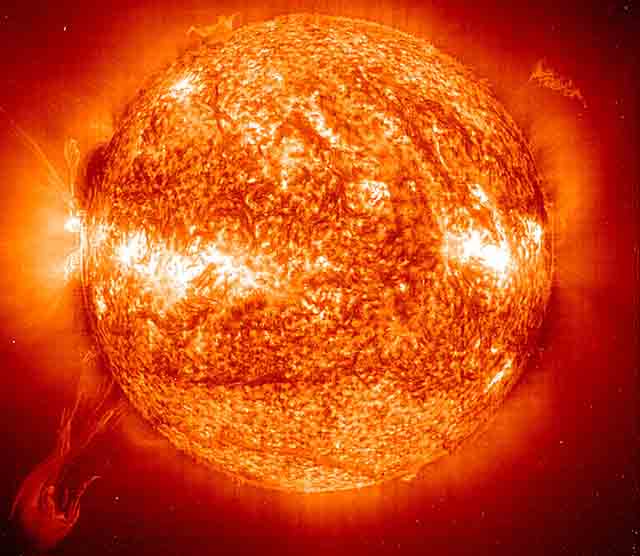 August 31, 2008
Geese flying through, freezing temperatures overnight, I do believe the Fall has arrived. Oh boy!
---
Return to KeithSpeak or go forward to next month